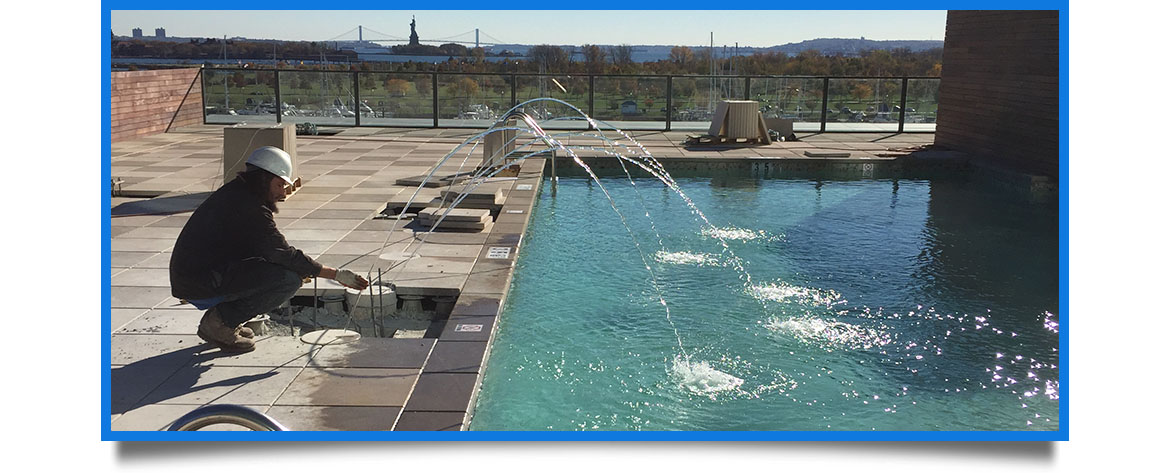 Swimming Pool & Spa Repair
Romitch Construction has over 40 years experience providing commercial pool repai. We can help you repair your pool and enhance your property value and customer satisfaction.

Emergency Services available on week-ends – Phone monitored.
Count on Romitch Construction to resolve your pool and spa issues and needs, including:
• Skimmer and drain repairs
• Heater repairs
• Pool pump repairs
• Spa pump repairs
• Plumbing diagnosis and repairs
• Pool leak repair
• Equipment replacement as necessary
• Deck Repair or Renovation
• All types of renovation work for pool, replacing and moving pool Equipment.
• Custom Pool Covers.

Warranty service station for Pentair, Zodiac and Raypak.