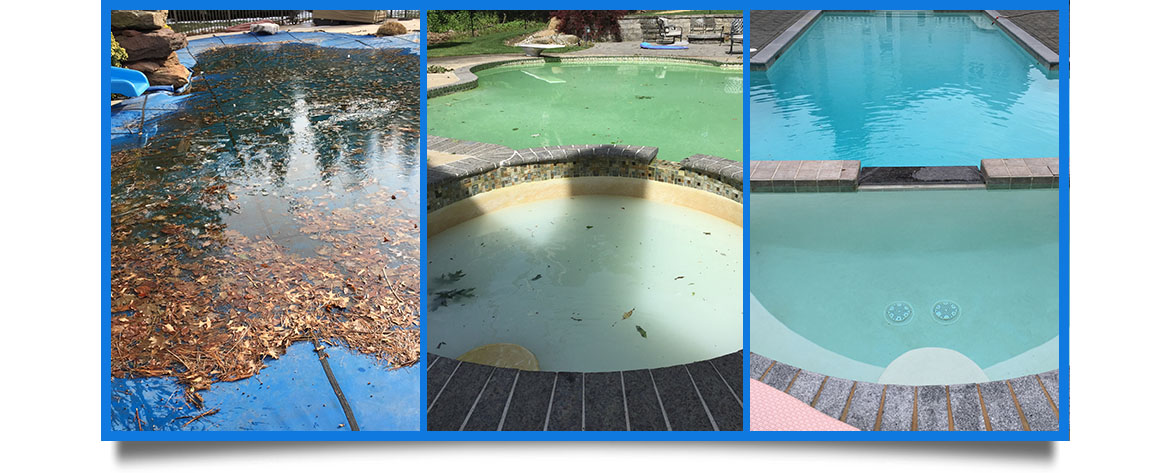 Swimming Pools & Spas Maintenance
RBM Pool Services will take care of your swimming pool and spa openings, closing and cleaning services.

Pool & Spa Openings & Closings
Pool Openings –
Take off cover, clean fold – place to dry. All equipment started, ladders and rails placed, water taken back for computer readings.
Pool Closing –
All equipment winterized, all inlets/outlets plugged, winterization chemicals added to water, cover on, winter pumps placed.
Weekly Pool & Spa Cleaning Maintenance
Weekly Service –
Your pool becomes ours. Pool skimmed, vac, equipment checked, backwash, if necessary, water taken back for computer weekly readings, chemicals added to pool.
Pump Out –
Done when the surface appears "dirty" or "stained". Use of chemicals to clean surface – used as a tool to see if the plaster is weak in spots.
Pool and Spa automation & control services
With our pool and spa automation and control services, you can operate your pool Filter, adjust heating temperatures and control your pool cover from your phone.
Warranty service station for Pentair, Zodiac and Raypak.
Emergency Services available on week-ends – Phone monitored.
All types of renovation work for pool, replacing and moving pool Equipment.
Custom Pool Covers.
Residential Pool Services